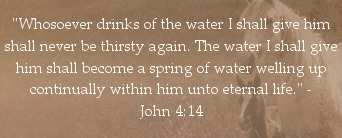 Living Water Equine Services

We're a faith based, equine assisted learning program dedicated to helping people discover and overcome their spiritual, emotional and physical roadblocks to success through Therapeutic Equine Interaction programs.

Our mission at Living Water Equine Services is to use the dynamic presence of horses with the movement of the Holy Spirit to shine light on the darkness ones' life controlling issues. 

 We also strive to teach people how to have a true relationship with their horse through natural horsemanship methods.

We are located on Fm 326 outside Lufkin, Texas.

*****************************************************************

New sessions are now being scheduled!  Please contact us if you are interested in our horsemanship or parent/teen life skills coaching sessions! We also now offer pre-marital and marriage coaching courses!